About Andy Economides


Here are some recordings of Andy's talks.




MP3 recordings
1. To listen, right-click on one of the files below and save it to somewhere your PC.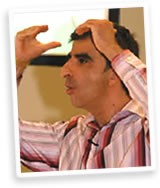 2. Then double-click on the saved file to play it.
Andy Econimedes on Psalm 23.mp3

Andy Economides - Don't let anything hinder you.mp3

Andy Economides - Evangelism Training Day Talk 1.mp3

Andy Economides - Evangelism Training Day Talk 2.mp3

Andy Economides - Evangelism Training Day Talk 3.mp3

Andy Economides - Jesus offers forgiveness.mp3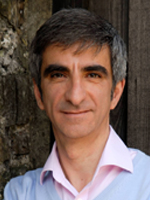 Andy Economides is unique, original and he likes it that way. He has a passion for the Good News of Jesus, and is a discipler on a one-to-one basis, or to large gatherings.

With a refreshing style, Andy inspires believers into maturity and helps people reach their full potential.

Andy has established the Soteria Business School in Ibadan, Nigeria, to provide education to help young people with job opportunities. also assists vulnerable families in Nigeria. Andy is patron of Prospect School in Ibadan.
Andy led evangelist J.John to Christ, and mentored him for two years.

Andy originally qualified as an engineer and worked for six years in research and development. For ten years he was on the staff of St. Pancras Church as a lay minister and evangelist. In 1989, St Johnís Theological College Nottingham awarded Andy the college hood for Theological and Pastoral Studies. In 1994, he became founder of Soteria Trust, a registered charity.
He was ordained a Christian minister in 1998 and is the author of five books.

More information, click here: Soteria Trust

Home
Sermon downloads
'What I think, is my business'
Need help? need to talk?


Groundwire.org.uk
---
We reach about 100,000 people a year. Please support the work of eThoughts by providing a link from your web site to your favourite eThoughts page. Many thanks, and every blessing to you.
---
Copyright ©2004-2014
eThoughtsô is the Trade Mark of eThoughts.org
---
"For God so loved the world that he gave his only Son, so that everyone who believes in him will not perish but have eternal life."
- from the Bible, book of John, chapter 3, verse 16.
---